If you want to remove your account on Eventbrite, a place to create or discover fantastic events, you'll see in this manual that you can easily do that in the settings of your account.
I'll show you below some pictures on how I managed to delete my profile step by step using a desktop computer:
 1 

 Go to www.eventbrite.com and sign in to your account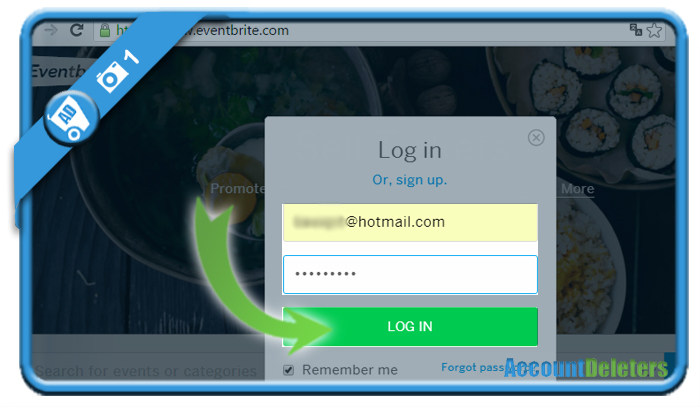 2 

 Click on your username in the upper right corner => Select account settings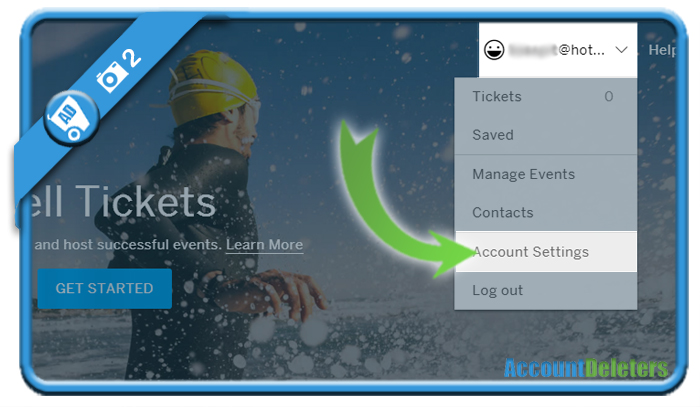 3 

 You'll see now in the left menu a link: Close account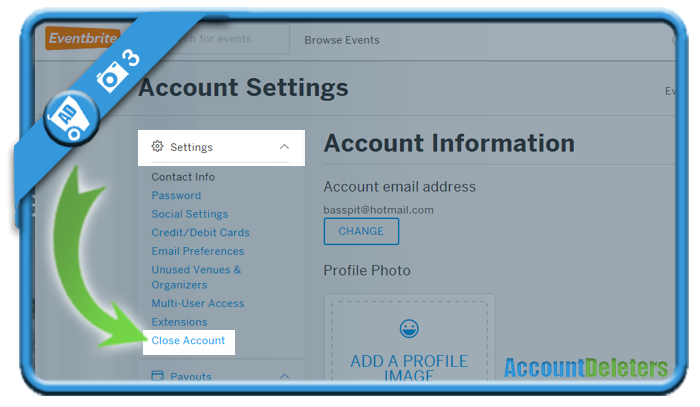 4 

 Last step: Do the 3 things they ask you to do
Let them know why you're cancelling your profile (e.g. price is too high, using another solution,…)
Type the word Close
Enter your password
When you're done, you can use the Close account button to terminate your profile.
 ✅ 

 Result

You'll be redirected to the Kickstarter homepage and your account has been closed.

You've removed and stopped now:
your login
your profile page
all e-mail notifications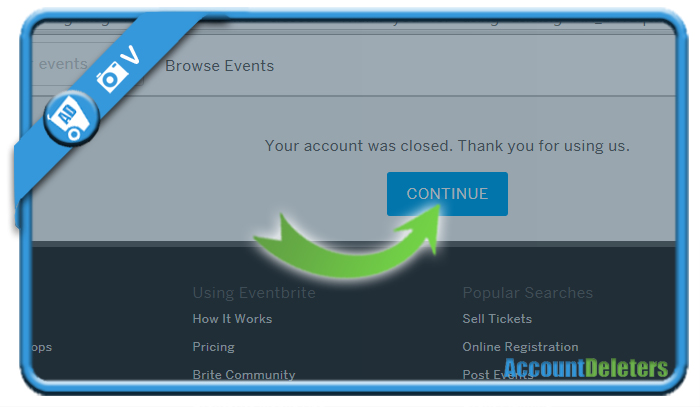 *Source (& thanks to): eventrbite.com