Dubsmash allows you to dub your favorite sounds and share them with your friends. But when you're done using it, you might be considering to close your account. In that case: Don't look further, because I'm about to explain how you can do that with a special removal link.
I'll show you below some pictures on how I managed to remove my profile using a desktop computer:
 1 

 Go to http://upload.dubsmash.com/
 2 

 Once you arrive at that page, enter your username and password
 3 

 Go to your account (in the upper right corner) and select Settings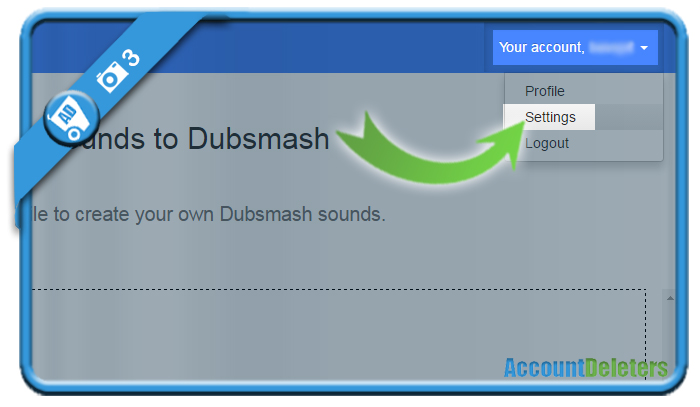 4 

 Hit Cancel account now to remove your account

it's right under your personal details of your Dubsmash account.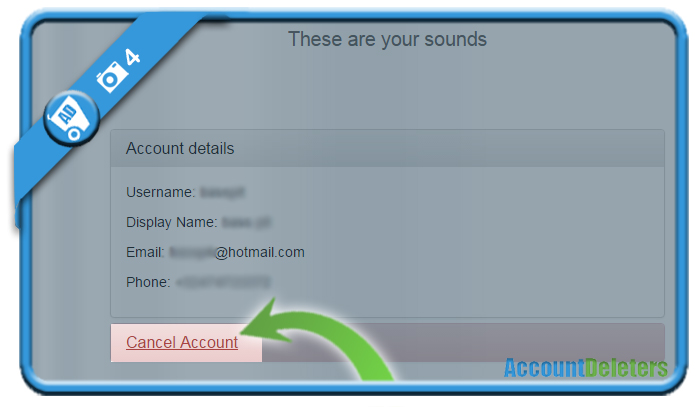 5 

 Confirm you want to close your account

and by that, delete all your sounds, soundboards, favorites and subscriptions.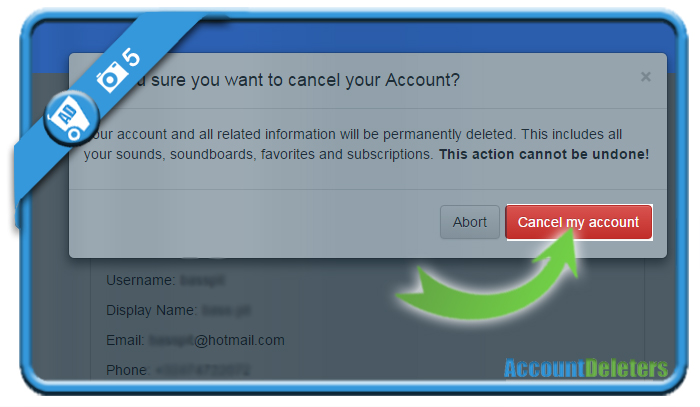 V 

 Result

You'll be logged out automatically and you'll be redirected to the Dubsmash login page. Your account has been deleted now.

*Source (& thanks to): dubsmash.com