Buying things direct from China at low wholesale prices, that's the concept of DHgate.com. But if you have an account on their website and you're thinking about closing it, we're here to help and facilitate that process for you. All it takes to remove your profile, is a message to their contact team.
There's no delete button or removal link so the best way to have your account removed, is by contacting the customer service. I did it myself and it works, as you'll see in the Result below.
I'll show you below in the first steps: how you can send this message and what you need to mention in it and as a result – after step 5 – how they will respond to your message:
 1 

 Go to DHgate.com and log in to your account
 2 

 Select Help > Customer service in the right top corner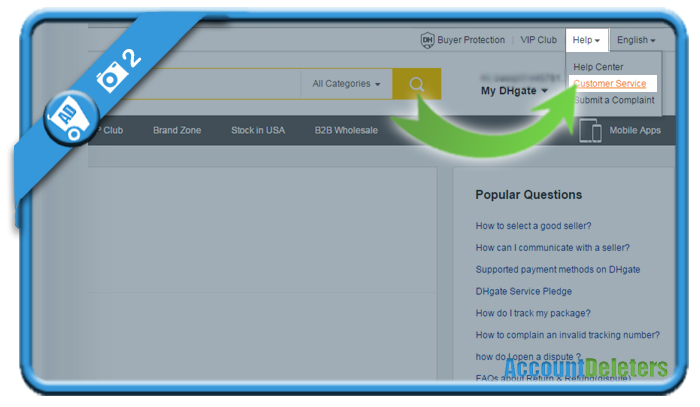 3 

 Choose one of the contact methods (eg. Message DHgate)
 4 

 Select: registration and account issues > Managing my DHgate > Message DHgate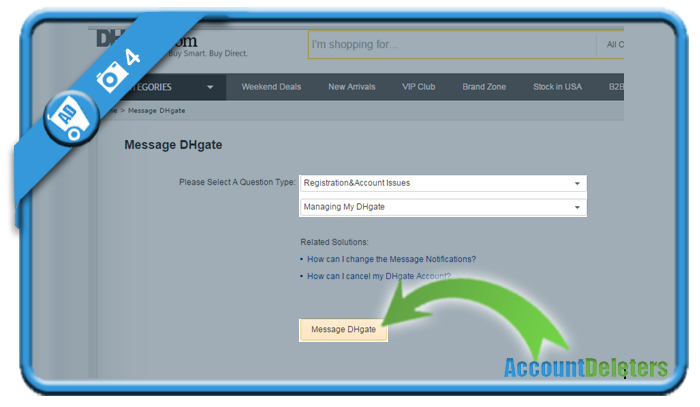 5 

 Submit a message like:

Dear customer support,

As I'm not planning to buy things online, I would like to remove my account. Can you please do that for me?

My nickname is: [your nickname] and my email address is: [your email]

Kind regards,

[Your name]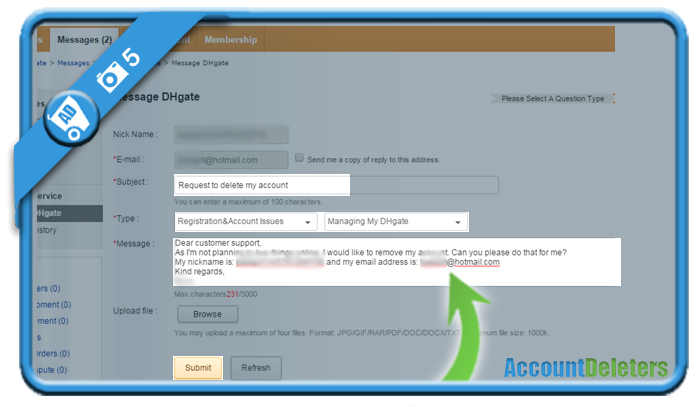 ✅ 

 Result

1 day later, you'll receive an automatic email that says: "Your application for canceling or closing your account has been received. After we verified related information about your account, it has been canceled as you requested." Mission accomplished!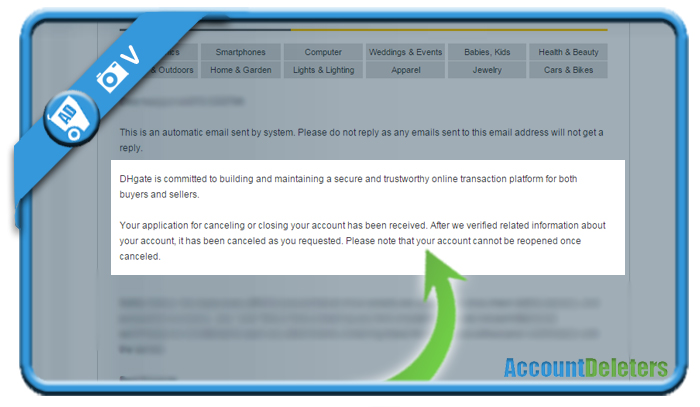 *Source (& thanks to): dhgate.com