Babbel is is one of the newest ways to learn a foreign language. But when you're done learning new languages, you might be considering to close your account. In that case: Don't look further, because I'm about to explain how you can do that in the Settings of your profile.
I'll show you below with pictures how I managed to remove my account on a desktop computer: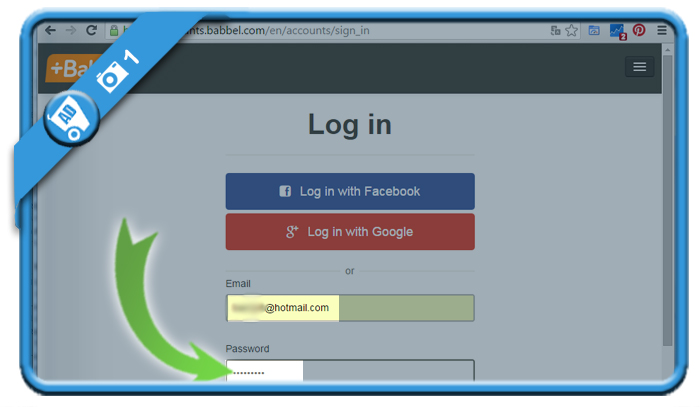 2 

 Click on your name and choose Profile and settings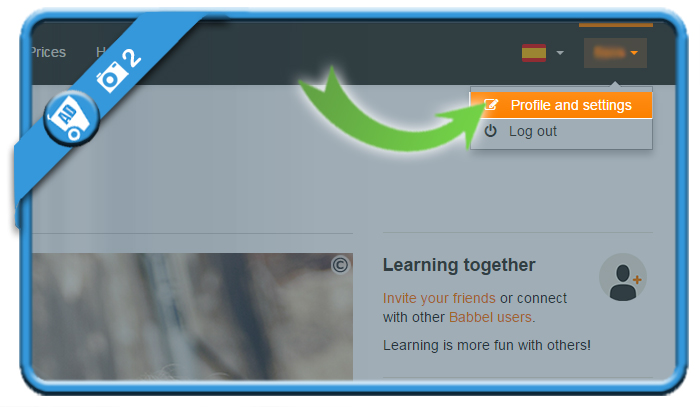 3 

 Choose 'Settings'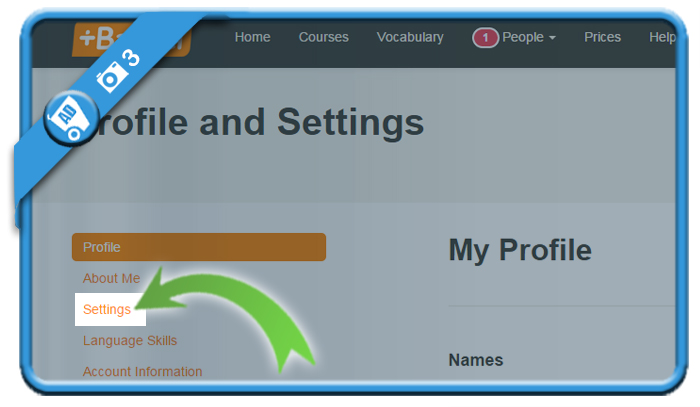 4 

 Scroll down to the bottom of the page => You'll see the 'Delete account' button on the right side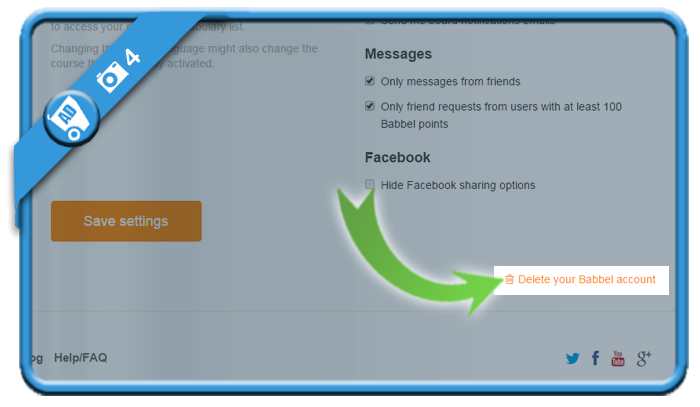 5 

 A confirmation message will appear

that an email asking you to confirm the deletion of your Babbel account will be sent to the email address you used to register with Babbel. Click on 'OK'.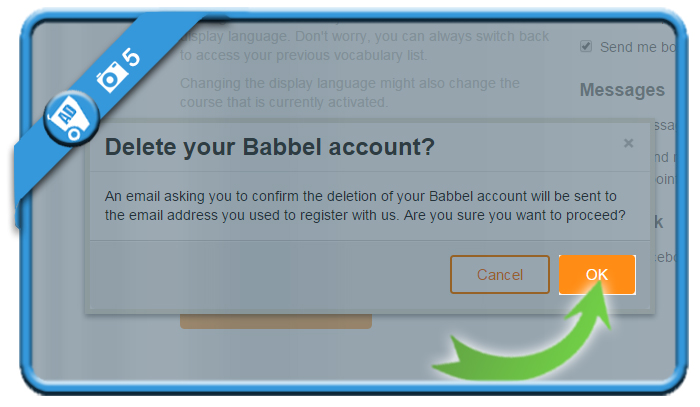 6 

Your request to delete your Babbel account

is the title of the mail you'll receive now. Click on the Remove your account button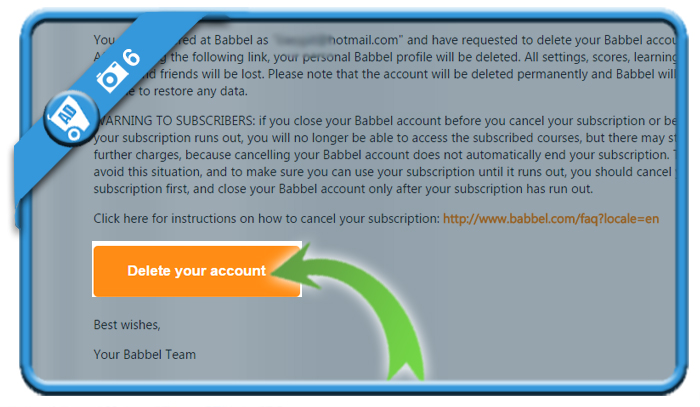 ✅ 

 Result

Congratulations, your profile has been closed and you'll be redirected to the homepage.

 Source screenshots (and thanks to):babbel.com