Myfreecams is a free live webcam website for adults. But if you have an account on their website that you're not using anymore, you might be considering to close it. If that's the case: Don't look further, because I'm about to explain how you can do that with a special removal link.
I'll show you below with pictures how you can remove your profile on a desktop computer:
 1 

 Go to www.myfreecams.com and sign in to your account

Because the delete button on the removal link (step 3) won't work if you're not logged in.
 2 

 Once you're logged in, copy & paste this removal link in your browser: http://www.myfreecams.com/mfc2/static/delete_account.html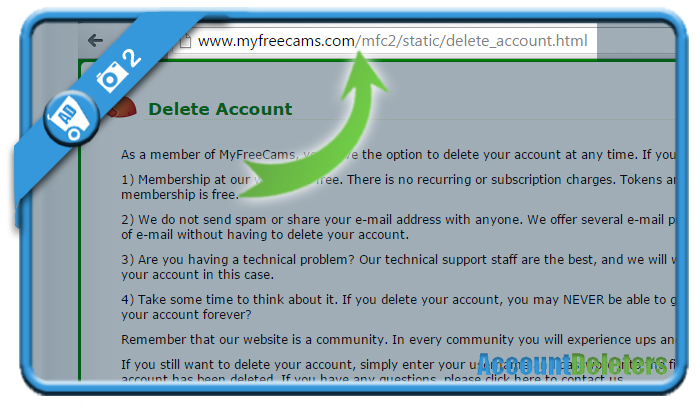 3 

 Enter your username + password => Click on Delete my account button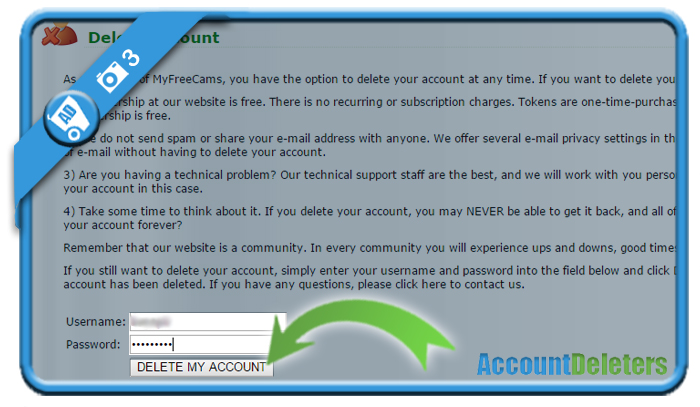 ✅ 

Result

Congratulations, your account has been successfully removed. As they indicate on their site, it may take up to 20 minutes for these changes to have be reflected.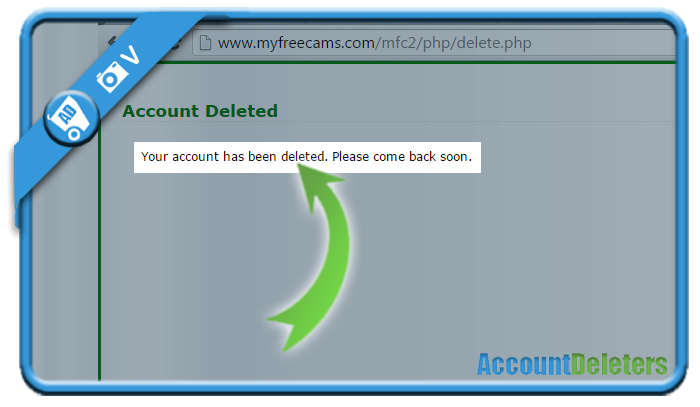 Source (and thanks to): myfreecams.com